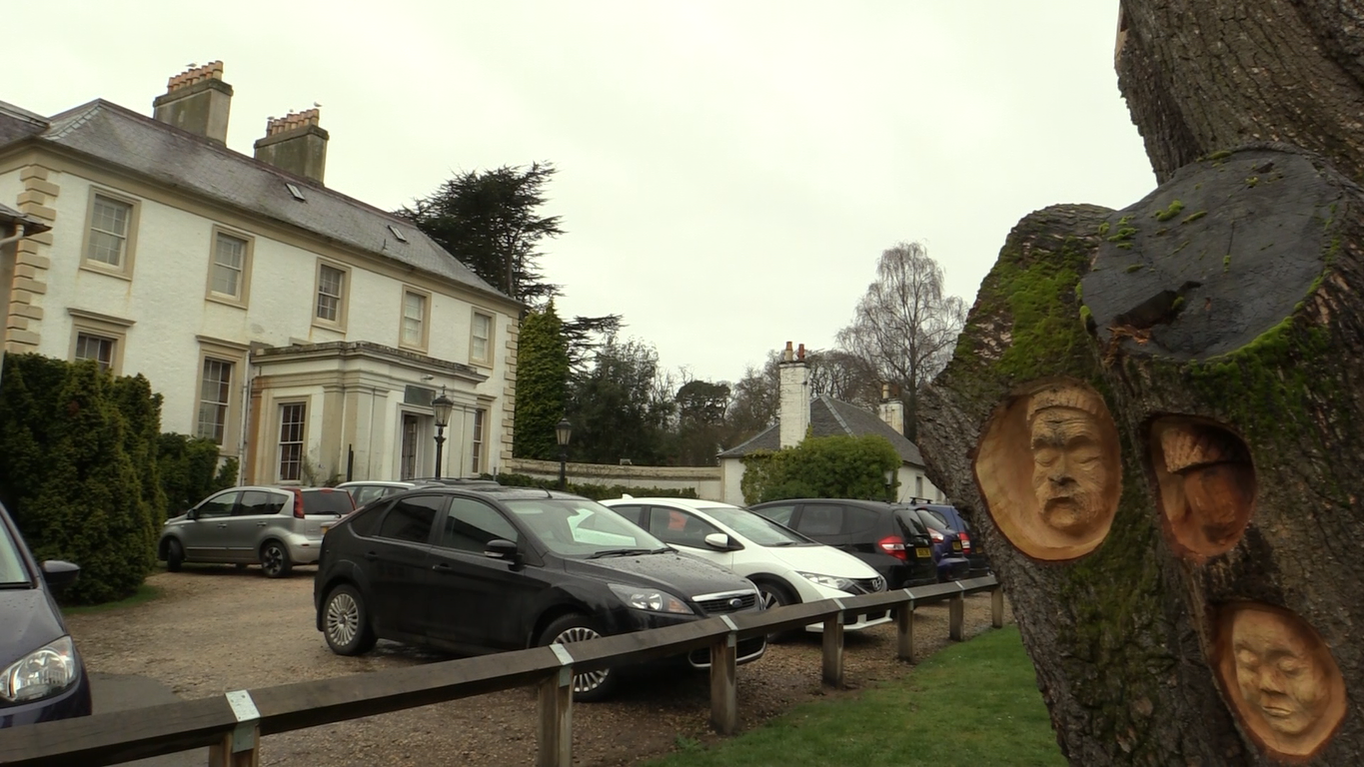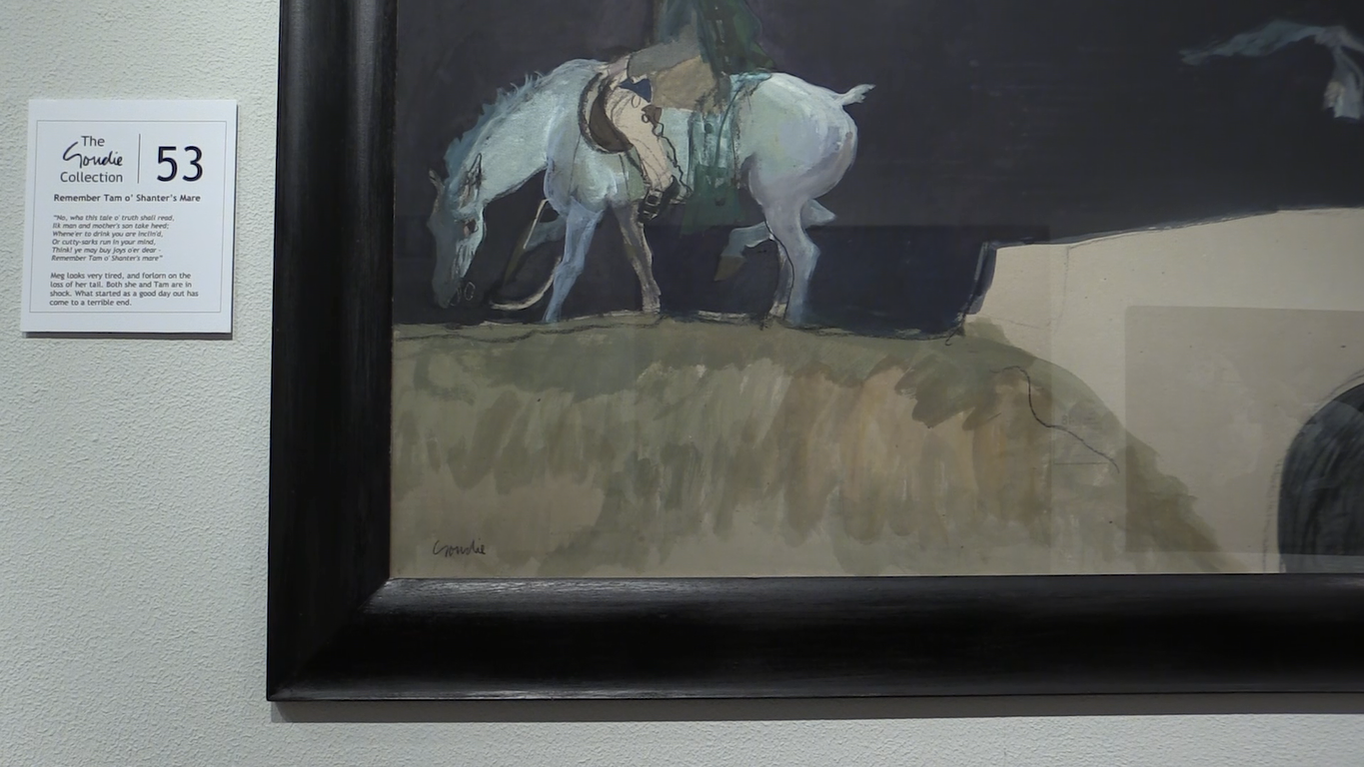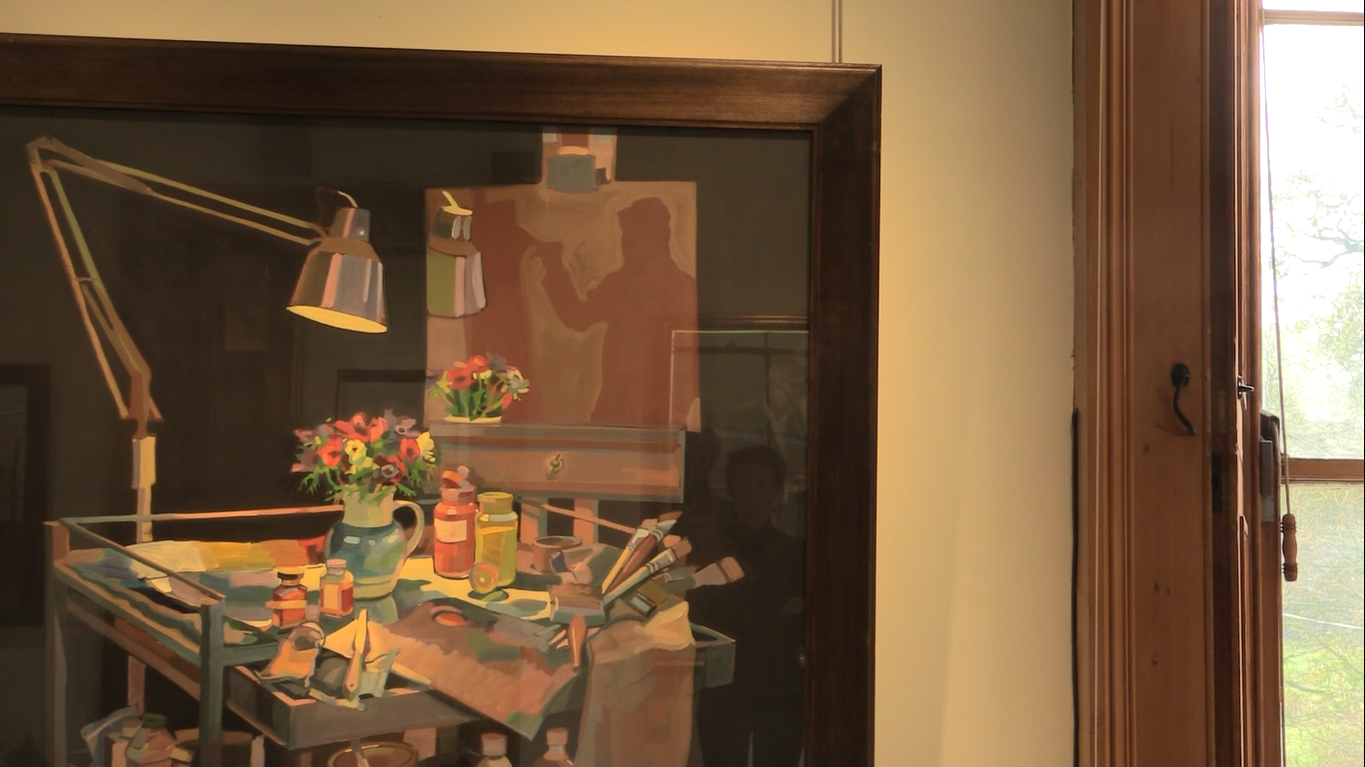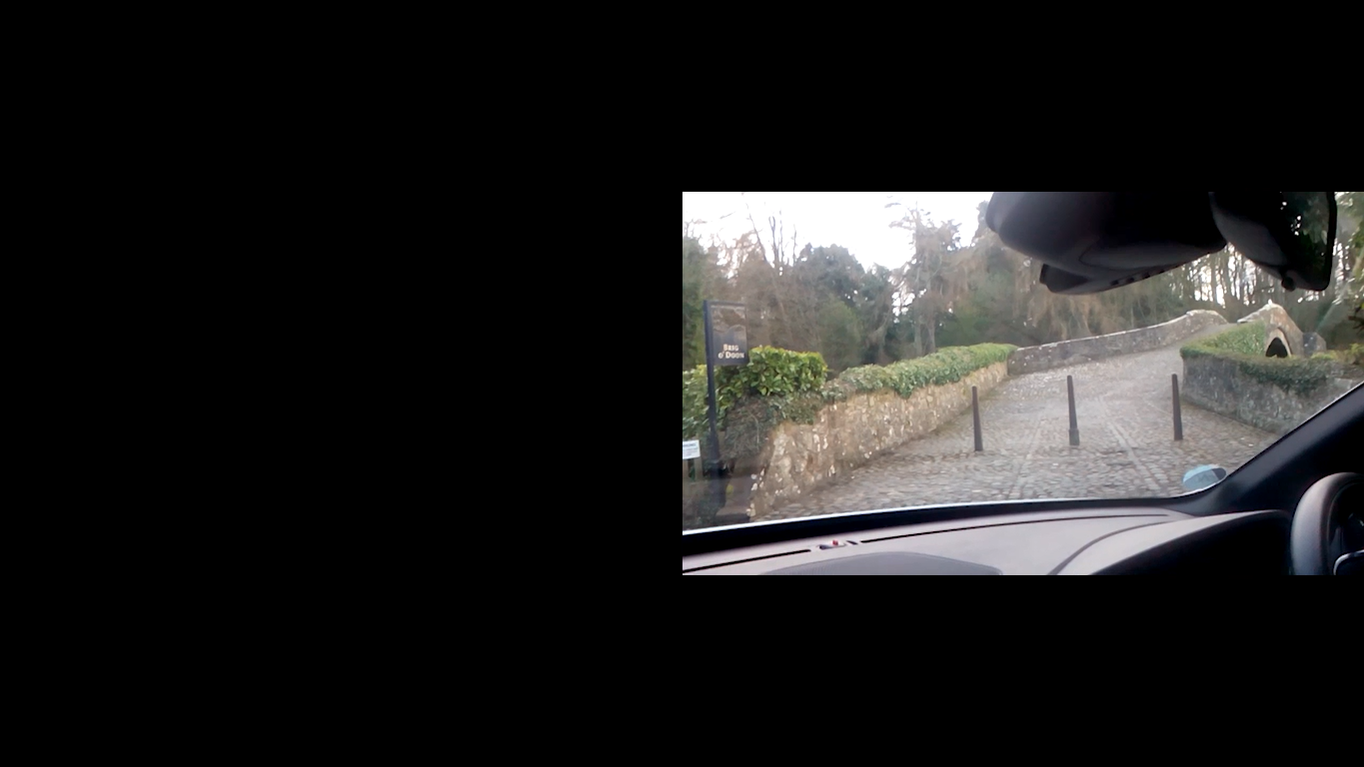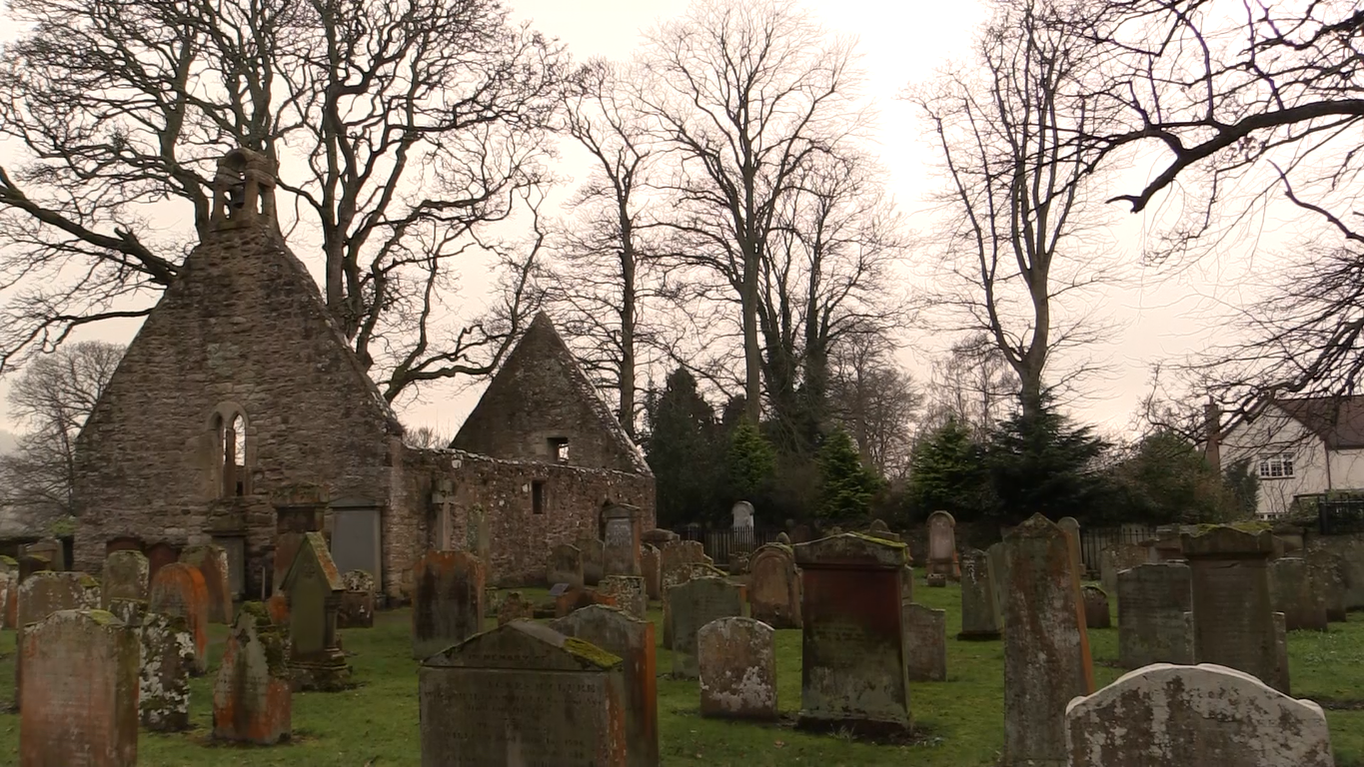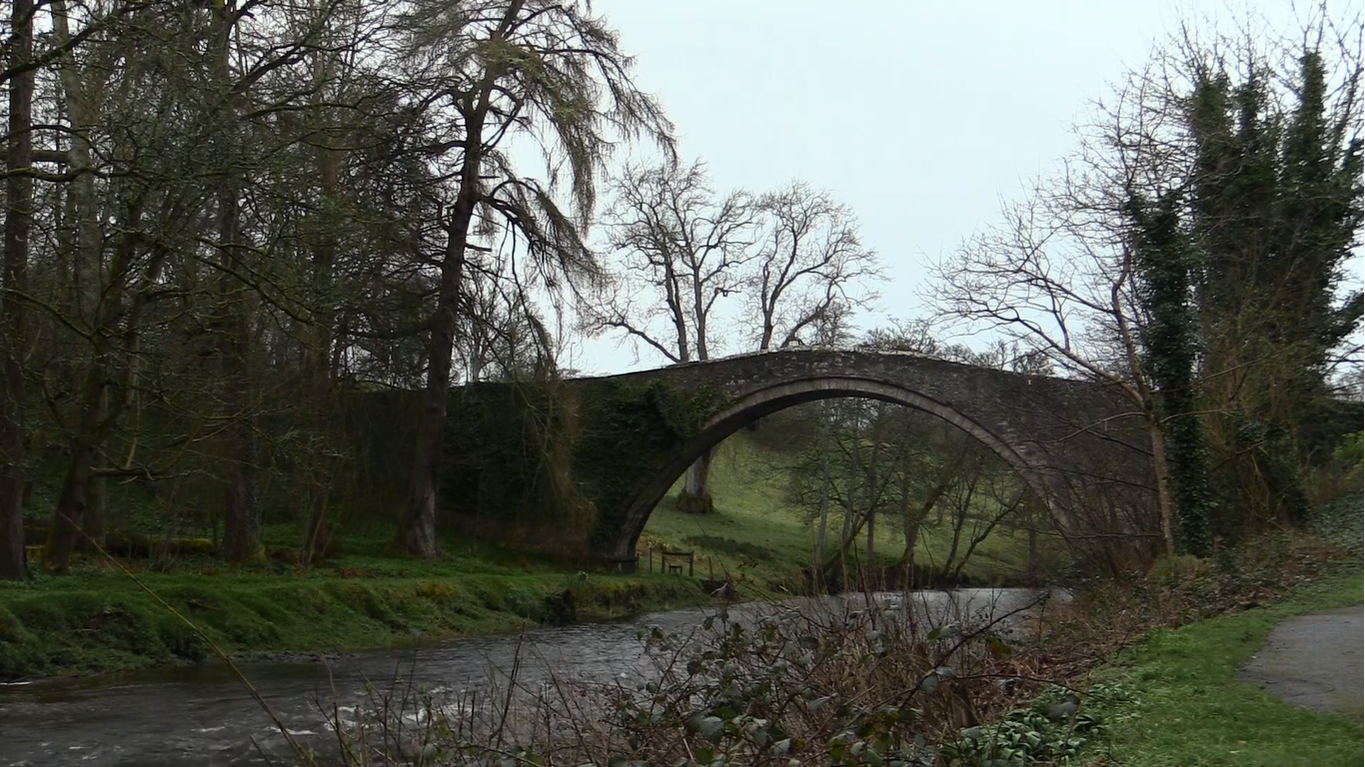 In Pursuit is an ongoing project based around the town of Ayr and village of Alloway in Scotland. The work responds to the story of Tam O'Shanter by Robert Burns and cycle of paintings by Alexander Goudie depicting the poem, housed in Rozelle House Gallery. The resulting short films (Alexander, Lachlan, Meg, Nannie) investigate popular cultural historical sites and Scottish tourism, whilst attempting to resist the legacy of male artists as a woman with a camera.
Nannie refers to the witch in the Burns poem who famously pursues Tam and Meg across the Brig O'Doon as, according to folklore, witches cannot cross running water. They make it to safety but not before Nannie tears off the horse's tail.
In August 2017 I revisited Rozelle House Gallery with CIRCA Projects as part of Studio is Sudden, an open studio programme facilitated by Giles Bailey & CIRCA Projects.