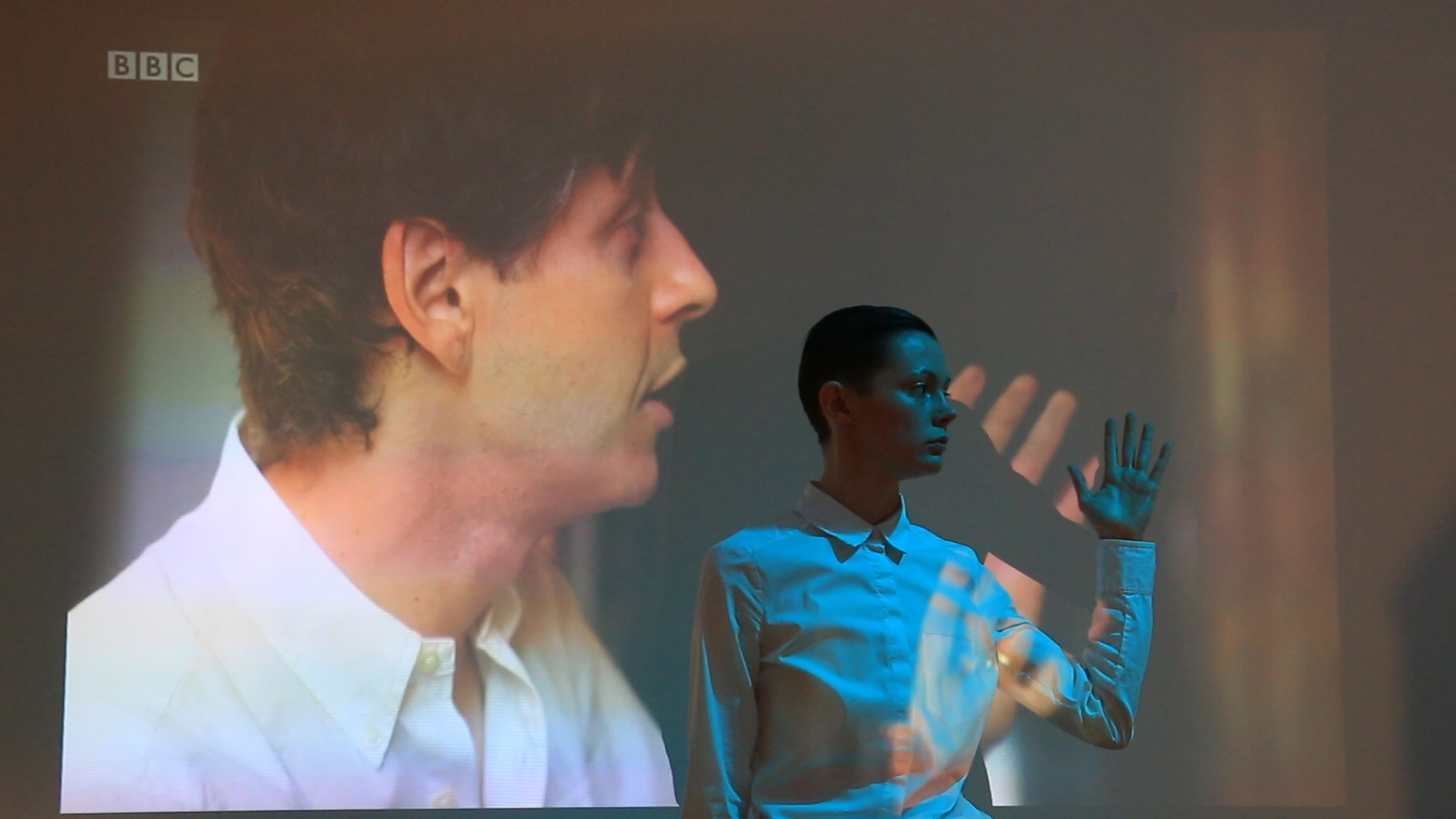 Live multimedia performance in drag with HD digital projection, CRT monitor, metronome, turntable, enlarged Donna Summer record, blue plinths and blue spotlights (2018).
Anti-Muse is a live performance navigating the complex and often contradictory terrain of desire. It takes the starting point of my simultaneous infatuation and suspicion for the artist and broadcaster Lachlan Goudie. Collaging live and recorded elements, irreverently edited footage of Goudie collides with the energetic disco beats and soulful longing of a Donna Summer record.

Performed in the Hatton Gallery as part of the Newcastle University Fine Art Degree Show (2018).
Video shot by Faye Carr-Wilson.